Welcome
Nottingham Square Schoolhouse

Contest Winners

Site of Longfellow Garrison

With State Regent Gagnon and Vice President General Kessler

Site of First Garrison House

With the President General and State Regent

Piper's Tavern Marker
Welcome to the Else Cilley Chapter Daughters of the American Revolution!
Founded on August 22, 1898, by Elizabeth Williams Cilley, the Else Cilley chapter is one of twenty-one chapters in the New Hampshire State Organization Daughters of the American Revolution. We serve the areas of Nottingham, Northwood, Deerfield, and Barrington, New Hampshire.
Named for Else Cilley, a direct ancestor of a majority of charter members of the chapter, the chapter consists of a diverse group of ladies who are committed to the ideals of patriotism, education, and historic preservation. The chapter has owned the historic Nottingham Square Schoolhouse since 1974.
We invite you to attend one of our meetings to learn more about the DAR and our chapter. A link to our calendar page is available on the left.
---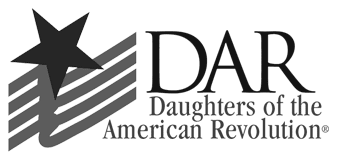 Do you have a Revolutionary War patriot in your family tree?
Over two hundred years ago, American patriots sacrificed their lives and fortunes for the freedoms we enjoy today. Your membership in DAR honors and preserves the legacy of your patriot ancestor.
Founded in 1890, the DAR is a genealogical society with a network of more than 185,000 members in 3,000 chapters. Committed to promoting patriotism, preserving American history, and securing America's future through better education, DAR is a dynamic service organization for women age 18 and over. Click here for detailed information on DAR membership.
We invite you to use the links on this site to learn more about the Else Cilley Chapter and about DAR. Use the membership link to begin the process of becoming a member of our chapter.