Nottingham Square Schoolhouse
Nottingham Square Schoolhouse

Chapter Meeting

Schoolhouse

Chapter Meeting

Nottingham Square Schoolhouse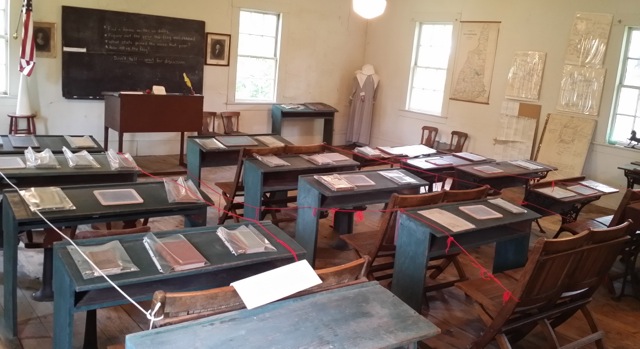 The Nottingham Square Schoolhouse was built in 1850. The building is unusual in that few schoolhouses were two stories. It survives today as one of the least-altered mid-nineteenth century schoolhouses in New Hampshire.
Construction of this schoolhouse was on a site where a schoolhouse had stood as early as 1770. Located in the center of Nottingham, this facility received more funding than the other schoolhouses in the district, and as a result, produced a much grander building. Known as "Pawtuckaway Hall" for several decades, the building was presumed to be a schoolhouse on the first floor, and a community center on the second floor.
The school closed in 1920. In 1928, the Schoolhouse went up for sale by the town of Nottingham. Jennie Bartlett Grinnell, charter member and past regent of the Else Cilley Chapter (1903-1904) purchased the building for $50.
In November of 1974, the deed to the Nottingham Square Schoolhouse was presented to Chapter Regent Martha Caswell Bennett, as a gift from the late Mrs. Grinnell. The maintenance and care of the schoolhouse have been with chapter ever since.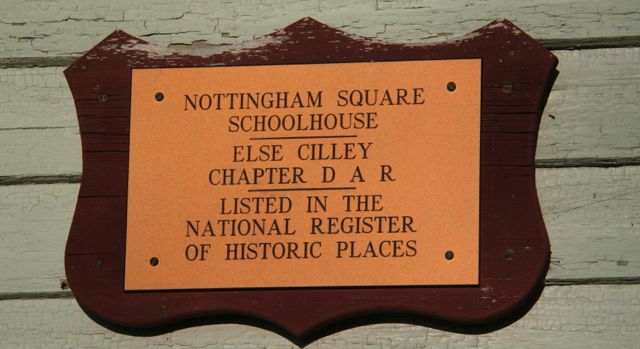 In 1980, the chapter placed the Schoolhouse on the National Register of Historic Places, and dedicated the registry with a plaque in July of 1983.
The chapter utilizes the first floor of the schoolhouse for meetings. The second floor is leased to the Nottingham Historical Society, and serves as a museum. It is furnished with original schoolhouse furniture that was found in the small attic space.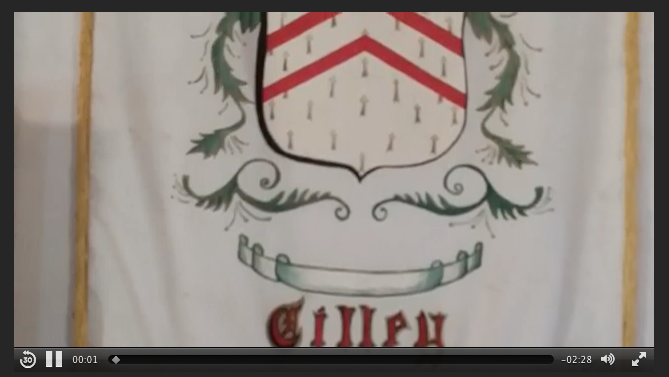 Click here to watch this NHSODAR produced video on the Nottingham Square Schoolhouse.